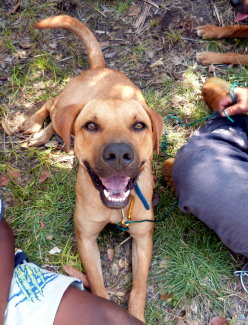 In Belize, dogs of uncertain parentage are called "potlickers."  And, they're wonderful dogs – affectionate, friendly but very protective of their owners, play well with others – and happy, they're just happy dogs.
They're also very well suited to the climate and generally healthy as long as they're given basic veterinary care.
But, there are too many potlickers who don't ever get a chance to be truly happy dogs – to love a person as much as they want to – and to be loved back in the same way.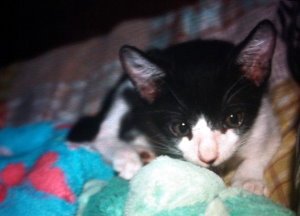 Cats?  Have we got a cat for you!  Black ones, black and white ones (a Placencia specialty), brown ones, ginger ones, calicos, tortoise-shell calicos, white ones, striped ones . . .
Like the dogs, our short-haired Belize cats are well-adapted to the tropical environment, and live happy, healthy lives if given even the most basic vet care.  (But please do keep your cats on heartworm medication – like dogs, cats are suspectible to heartworm when they are bitten by mosquitoes.)
If you'd like to adopt a cat or a dog, please please contact PHS through our Contact Page, email or our Facebook page so that we can discuss the kind of pet you're looking for and our adoption process.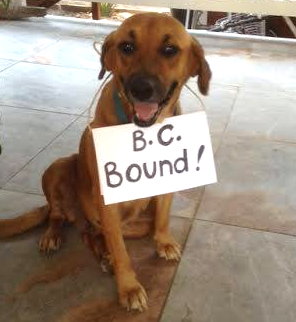 We do require all potential owners to complete an Adoption Application Form and sign a Pet Adoption Contract.  Please note that all pets will be spayed or neutered before going to their adoptive home – no exceptions!!!!!!!
PHS can also offer assistance for anyone outside of Belize who might like to adopt a dog or a cat from Belize.
And, we just received an update on Sparkles, a Placencia roamer and tourist dog who now lives in British Columbia.
According to Sparkles new mom,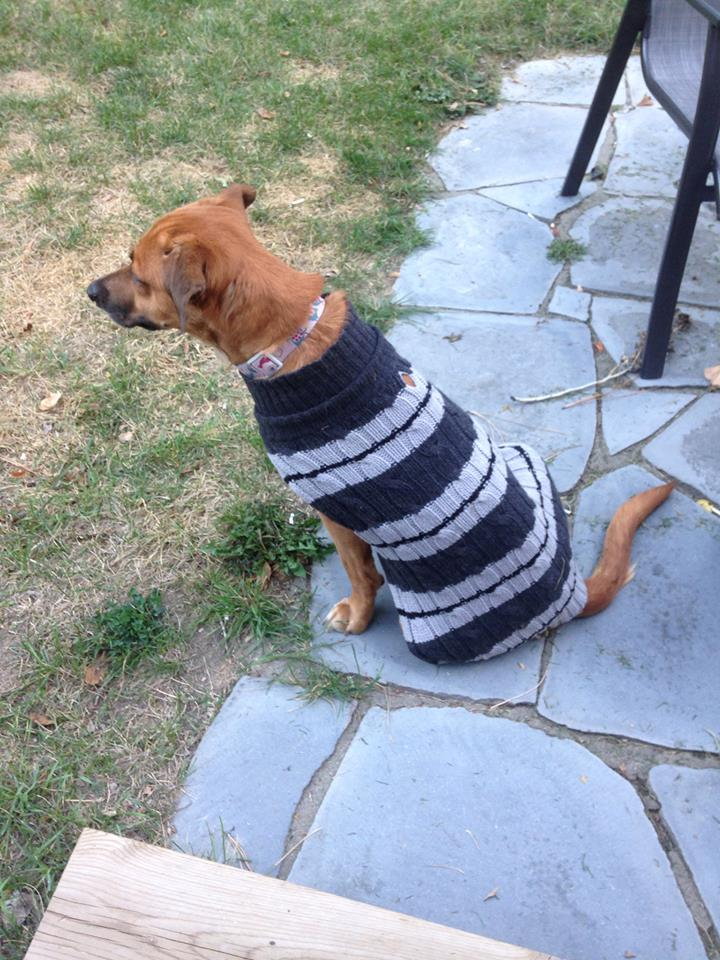 "First snow here. Had to carry her out! Have had to get her a couple sweaters…
"She's finally gaining weight you can't see those ribs anymore!!
"After 21 days antibiotics, 14 days steroids, she is a new dog. Everyday she initiates playing on her own. LOVES stuffies, throws them around and chases us around the house. Her energy is incredible. So so happy!!"