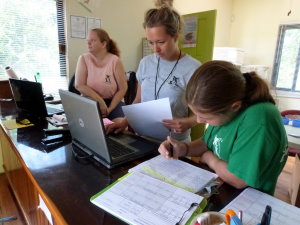 Donations and memberships are the life-blood of PHS, which is operated entirely by community volunteers.
The PHS budget for 2015 is BZ$40,000 (US$20,000), with the entire budget funded by events, donations, sales of products (such as t-shirts, coffee mugs and pet care supplies), membership fees and a BZ$15 per person clinic fee charged at monthly clinics to offset the clinic costs for electricity, phone and water.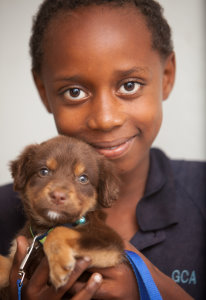 Ninety-five percent of monetary donations are used for direct pet services – spays and neuters, subsidized veterinary care when the pet owner cannot afford to pay for treatment, and basic veterinary care for rescue animals.
The other 5% of donations cover items such as office equipment, office and clinic supplies, and utilities and maintenance for our clinic building.
PHS also receives significant in-kind contributions – Tropic Air donates flights to Belize City and Dangriga for rescue animals needing emergency vet care, local hotels such as Millers Landing, Paradise Hotel, Lara Beya, Jackie Tipton Villa Placencia, Linda Cazin Peppers Beach, Green Parrot,
Deb&Daves Last Resort, Roberts Grove, and Mariposa
donate overnight accommodations for our visiting veterinarians for clinics and feral cat trapping and neutering, Turtle Inn donates pizza for volunteers and vets once a month, Pickled Parrot Restaurant, Brewed Awakenings sells coffee mugs for us, RE/MAX 1st Choice donates printing and other office supplies, and many local businesses sponsor donation boxes.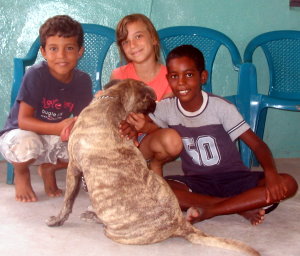 Obviously, donations are needed to maintain services at their current level  However, PHS would also like to expand its educational programs, particularly for children, and expand its outreach program to include surrounding villages and banana farm workers.  PHS would also like to increase the diagnostic capacity of the clinic through the purchase of a portable X-Ray unit and provide medical anesthesia for operations.
But, to do any of this, we must significantly increase our donations, and to do that, we need your help.
If you would like to donate, you can use the PayPal button on each page of this Website, or you can donate directly, just email, phone (604-8676) or contact us through or Contact Page or Facebook and we will happily provide more information.  (If you use PayPal, please donate as a "gift" so that your donation does not incur transaction fees.)
Also, we'd love to have you join PHS as a member – and to see you at one of our events or clinics.  (You can check our Calendar for more information on events and clinics.)