Seine Bight Outreach Program
On 27 June 2015, artist Kelly McGuire held a concert in Centralia, Illinois to benefit the Placencia Humane Society, and Kelly and his incredibly generous fans raised over US$5,000 for PHS!
PHS decided to use this gift to establish a Seine Bight Village Outreach Program to help Seine Bight residents spay, neuter, vaccinate and provide other essential veterinary care for their pets.
The funds from this concert ran out in August 2016. The PHS board decided to continue paying for this program.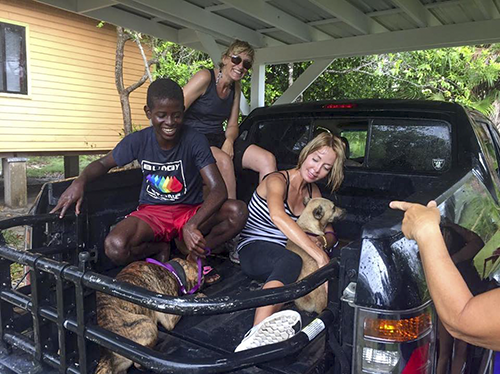 Once a month, on the Friday before our general clinic, and with their owners' permission, dogs and cats from Seine Bight Village are transported to the PHS clinic for a general examination and then spaying, neutering, vaccinations, and whatever else is needed for the health of the pet.  The pets are then transported back to Seine Bight.  Sometimes the owners of pets come to the clinic – sometimes not.  But, whatever the owners decide to do, they are also given information on pet care, and how to reach PHS for future pet care.
But, the actual day of the clinic doesn't happen by magic.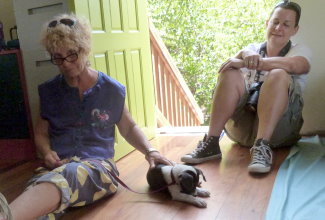 Patricia Celenza and other board members and volunteers spend weeks before clinic day talking to Seine Bight residents about their pets and general pet care.  Often Patricia has to talk the residents into allowing pets to spayed and neutered – particularly for male dogs.
Then they have to coordinate the transportation back and forth between the clinic and the Village.
But, it's worth it – both for Seine Bight pet owners and for PHS – because, it's all about our pets and their people.
Numbers tell a story.
Let's look at the story our numbers tell of Placencia Humane Society's Seine Bight Outreach Program.
BZ $10,106 was ra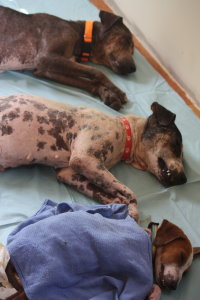 ised at a Kelly McGuire PHS benefit concert in the U.S.in June, 2015.
The PHS board voted these funds to finance its first ever and now ongoing monthly Seine Bight Outreach Program.
In nine months, from November, 2015 to May, 2016, the PHS team of board members and volunteers provided transport and all veterinarian services needed for 93 pets (86 dogs/7 cats).
Fifty seven pets were spayed/neutered, and dozens of vaccinations and meds were administered, as well as surgeries performed, and many other vet services for a total cost of BZ $8,345.00.
Between September 2015 and April 2017 201 dogs and 56 cats were treated. At the clinic 138 spays/neuters were performed under this program alone. The Seine Bight Outreach Program continues to serve the community.
As impressive as these numbers are, they tell only one side of the story.
Behind each number, there is a pet, and behind each pet, there is its owner, a human.
It is the bond between these two that speaks of PHS' contribution to this community. These are the humane stories that PHS supports and nurtures.
Meet Brian Avilez and Chin-Chin, his one year old female dog.
Brian comes alive when he speaks of Chin-Chin:
"I got her from when she was a lee puppy. I love this dog. When I talk to her, she understands me. She feels what I feel. When she was hit by a car, her leg got broken, and I didn't know what to do. But I heard of PHS and its work in Seine Bight. I contacted them, and they brought Chin-Chin in to the vet clinic. The PHS volunteers wanted me there, too, and of course, I went! The vet set her leg in a cast, and I was right there with her when she came out of her surgery. They told me to pet her, to talk to her, that hearing my voice would help her come out of her surgery faster. And it worked! I talked to her, and her tail wagged! But Chin-Chin needed her cast to be changed every week, so David Kafka, Melanie L Wilcher,and Jen Bee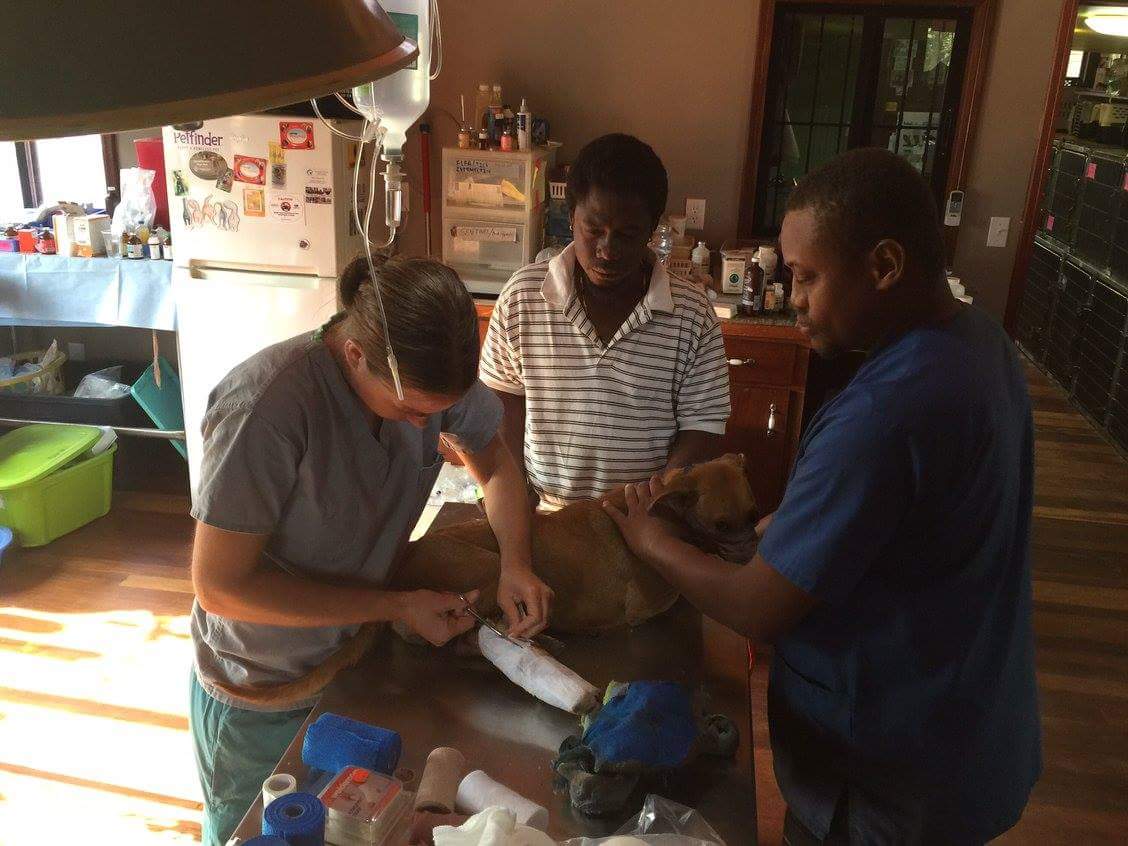 took turns driving me and Chin-Chin to Hopkins Humane Society clinic. Now Chin-Chin runs around, normal again, healthy and happy."
PHS is proud to serve Seine Bight, bolstering the health of its pets and nurturing and supporting that loving bond between owner and pet.
Do you know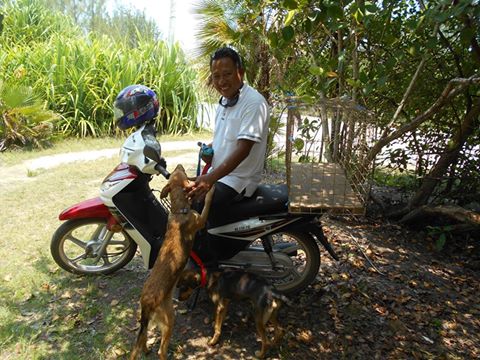 what is so wonderful about working PHS' Seine Bight Outreach Program? Meeting cool guys like Nazario Cal who absolutely love their pets! Naz lives in Red Bank, and adopted two pups from Seine Bight. He built his own kennel that he strapped securely to his motorcycle, transporting both Maximo and Sparky to PHS vet clinic for spays/neuters/shots! Thank you, Naz, for making today's Seine Bight Outreach clinic even more special!
High fives, low fives and round-in-circles fives for Seine Bight pet owners and their animals. My favourite day of the month – Seine Bight Outreach Day is coming up on Friday 15 April. Hurray! When I get to meet up with Seine Bight friends young and old and help them to get veterinary care for their pets. It's all about the animals (but there's also a little time to play with kids!). Want to join our team or support us financially? Send us a personal message or email info@placenciahumanesociety.org.
(See our Clinic page for statistics on the Seine Bight Outreach Program.)