An envelope was delivered to the PHS vet clinic on 18 March. Inside it was U.S. $600.00, signed simply: "Thank you for all that you do! Kindest regards, Dawn Setford and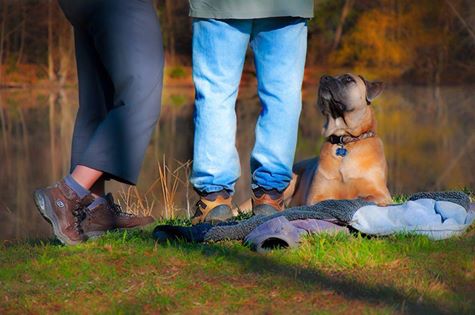 Dr. Derek Zakaib."
It took us a while to catch our breaths!
Dawn and Derek are no strangers to their generosity to PHS. Four years ago, during a PHS board meeting, Dawn and Derek literally walked right in and donated U.S. $900.00. We had never met them before, nor they us, but there they were, showing their huge support for PHS!
And once again, these guardian angels appeared, not personally this time, but through a friend visiting Placencia, who delivered the envelope.
Who are Derek and Dawn?
Veterinarian Derek opened the Huntington Animal Hospital in St. Catharines Ontario, Canada in 1994.
Dawn speaks: "We loved it. Our clients were our friends, their pets our family. We sold it over a year ago. We are now trying to figure out what to do with ourselves. We have our very beautiful 5 year old boy that stops us from traveling. His name is Otto. He is a rescue from the streets of Buffalo. He came with baggage, but so do we, so we're a fine family. We have travelled extensively in Central America and have never encountered a more compassionate group of people at PHS. We are very happy to help. Every year those pups on the beach keep us company. We bring them flea and tick meds. We apply it and then the little buggers go and jump in the ocean. They come right back and shake all over us. Lol Many feel sorry for those dogs and want to bring them home. But we see happy, warm, friendly little angels. If only they could all be protected from parasites, spayed and neutered….Your efforts are appreciated and we think so highly of all of you!! We just want to pay them back for all the joy they bring us. We owe them that. Love, hugs and thanks to all of you."
Nothing more to add to Dawn's beautiful words, except thank you!
And thank you, Dawn and Derek, is not nearly enough.