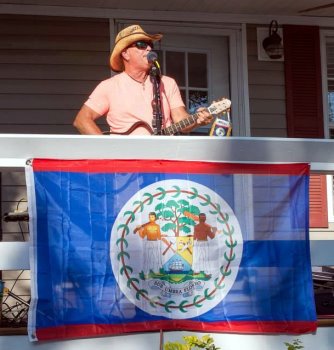 Has someone ever been so kind to you, given you so much, that you felt saying "thank you" could never be enough?
Renowned musician/songwriter/singer Kelly McGuire spearheaded Kelly on the Lake . . . You Betta Belize It!, a benefit concert for the Placencia Humane Society on 27 June, 2015, in Centralia, Illinois, U.S.A.
Every penny raised was donated to the Placencia Humane Society.
Every penny added up to BZ$10,106 (US$5,053)!!!!!
Hosted by Ken and Suzie Reinhardt, and David and Kris Ruff at the Ruff's beautiful home, The Lake House and Palapa Bar on the Sea of Centralia, 85 guests began showing up at 1 pm, some staying until midnight. A number of folks traveled many miles for this benefit concert.
It was a full day of fun and fundraising!
No, PHS did not ask these good folks to do this, they simply did, out of the kindness of their hearts and for the love of animals and for their love of Belize.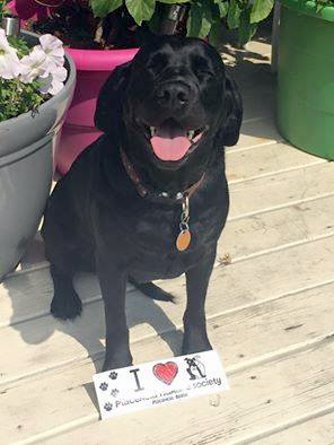 Kelly McGuire sports a long list of awards for his music. Don't take my word for it, check it out for yourself at his Website, Redfish Island.
Using his talent to benefit PHS speaks to Kelly's profound sense of generosity.
When PHS thanked Kelly McGuire for sharing his musical gifts on its behalf, he responded simply and humbly:
You are welcome. I started traveling down to Belize ten years ago. I love the people, and I love the country. They inspire my music. And I have seen the wonderful things the Humane Society is doing for the animals.
Fundraisers don't just happen. Kelly on the Lake required months of preparing, organizing, coordinating, and soliciting donations by many people.
Mike and Robin Adkins of St. Louis won the live auction prize, the Belize Travel Package. This was exciting, to say the least, as this will be their first trip to Belize! Look at what they won—you may never see Mike and Robin again!
Five nights at Villa Ranguana, donated by David Alvarez and Stan and Mary Smith
Two round trip tickets from Belize International Airport to Placencia, donated by Maya Island Air
Tour for two to the Cockscomb Wildlife Sanctuary and Jaguar Preserve, donated by Doyle Gardiner, DTOURZ
Snorkel and Glass Bottom Boat Excursion for two, donated by Sea' n' Belize
One and one half hour hot stone massage, donated by Patricia Celenza, PHS Board member and Placencia's very first massage therapist
PHS sincerely thanks all of the following businesses and individuals who donated to and supported this very special event with their contributions to the silent auction, dessert auction, and raffle.
And then there are all our friends and neighbors, near and far, who gave of their time and participation, especially the 65+ members of the St. Louis, Route 66, Southern Illinois, and Clinton County Parrot Head Clubs. Their generosity goes beyond words!
Placencia Humane Society adds its grateful and humble voice to those of hosts David and Kris Ruff:
We are blessed with so many wonderful, generous friends who joined us "for the love of the animals." We appreciate each and every one of them….and each and every one of you who works tirelessly in your efforts. Thank you for all you do!