Board of Directors
2018 Placencia

Humane Society Board of Directors
President: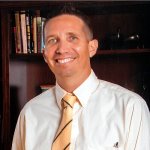 David Kafka was a firefighter/engineer for the Mount Pleasant, South Carolina Fire Department for 12 Years. On his days off he established Supergreen Inc., a landscape company in Charleston, South Carolina, which David owned and operated for 15 years. David then sought a venture outside of the US and visited Belize in 2006, where he fell in love with the country and its people. On February 7th 2010 he moved with his family to Belize. Today he's the proud broker/owner of RE/MAX 1st Choice, a real estate company operating out of two branch offices, one in Placencia and one in Hopkins. David has 3 rescue dogs and 6 rescue cats and is also a volunteer firefighter for the Placencia Fire Department.
Vice President, Clinic Coordinator, Volunteer Coordinator: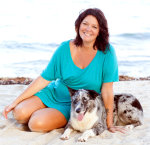 Melanie Wilcher was born and raised on a small ranch in Klamath Falls, Oregon, where her family raised its own livestock including cows, pigs, chickens, horses, dogs and cats. Melanie relates that she has always had a love for animals "from birth pretty much, and I've always had some type of pet, some I would find on the road wandering and would bring it home."  She is currently owned by Paisley, an Australian Shephard/Border Collie cross, and Autumn, an American Quarter Horse who crossed the rainbow bridge in 2017 at 25 year of age in the US, Melanie still has her baby teeth.  In addition to her role as PHS Vice-President, Melanie is also the Volunteer Coordinator, Friday's Outreach Clinic Coordinator and works on fundraising and adoptions and foster program all for PHS.  In her spare time, Melanie works as a Broker & Manager with Century 21 BTAL Branch office in Placencia Village, Belize.
Secretary/Clinic Coordination Committee: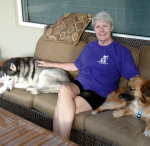 Kitty Burgh and her husband, Jim, relocated to Placencia in 2013, and Kitty has been volunteering with PHS since 2014.  Kitty was raised mostly in Bethesda, Maryland, attended the University of Maryland at College Park, and is a retired naval officer, technical training coordinator and IT business analyst.  Her volunteer experience includes stints at a private animal shelter, treasurer and head of fundraising for her son's school,  a Cub Scout leader and working at a hospital in the chapel office.  Kitty has also been a member of the Executive Committee of the Los Porticos Strata Association since August 2014.
Kitty and Jim's family include their daughter, Kirsten, their son, Brett, grandson Braden, Sophie, an Australian Shepherd mix, and Xander their a Husky who recently crossed the rainbow bridge.
Board Member/Clinic Coordination Committee: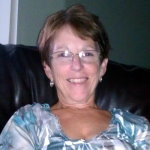 Judy Cox Roberts is a registered nurse with a critical care background and is very interested in improving animal and pet care in southern Belize.
Judy loves nature, animals, both domestic and wild – and would rather be outdoors than in – her reason for moving to a warmer climate.  Needless to say, Judy's passions are gardening and landscaping.
Judy has made Placencia her home since 2013.
Board Member/Media and Community Relations Coordinator/Seine Bight Outreach Coordinator: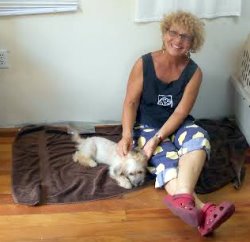 Patricia Celenza transplanted herself onto Placencia soil on 11 February, 1993, started a community library and became Placencia's first professional massage therapist.
Patricia is admittedly a late comer to pet ownership.  In August, 1998, an emaciated mangy dog showed up underneath her house, and this little one took pulling ticks off as a loving massage.  Patricia owes it all to Giselle.  Six months later, Prancer showed up, and like a boulder careening downhill, it just never stopped.
Patricia sleeps peacefully at night, dreaming gratefully of her two daughters, Mary and Jennifer, her three grandchildren, Jonathon, Julia, and Cecilia, and all her dogs who welcomed her into their lives.   Patricia considers it an honor to serve as a Board Member of PHS.
Board Member:
Bridget Kramer
Board Member:
Kellie Covolik Shuman
Past PHS Board Members
2017 
President:  David Kafka
Vice President, Volunteer & Adoption/Rescue Coordinator:  Melanie Wilcher
Secretary:  Kitty Burgh
Board Member/Fundraising Coordinator:  Mary Smith
Board Member/Clinic Coordinator:  Judy Cox Roberts
Board Member/Media and Community Relations Coordinator/Seine Bight Outreach Coordinator:  Patricia Celenza
Treasurer/Non-Board Member:  Kim Edwards
2016 
President:  David Kafka
Vice President:  Melanie Wilcher
Secretary/Treasurer:  Nancy Flint
Board Member/Fundraising Coordinator:  Mary Smith
Board Member/Clinic Coordinator:  Judy Cox Roberts
Board Member/Clinic Coordinator:  Kitty Burgh
Board Member/Media and Community Relations Coordinator/Seine Bight Outreach Coordinator:  Patricia Celenza
Board Member:  Jo Carpenter
2015 (Interim)
President:  David Kafka
Vice President:  Bill Wohl
Secretary/Treasurer:  Mary Toy
Board Member:  Patricia Celenza
Board Member:  Candy Power
Board Member:  Shannon Romero
Board Member:  Mary Smith
Board Member:  Brenda Squires
2014-2015
President:  David Kafka
Treasurer:  Valerie Hartup
Secretary:  Shannon Romero
Board Member:  Doran Yount
Board Member:  Candy Power
Board Member:  Sabrina Kelly
Board Member:  Patricia Celenza
2013-2014
President:  Doran Yount
Secretary:  Shannon Romero
Board Member:  Bill Wohl
Board Member:  Candy Power
Board Member:  Patricia Celenza
Board Member:  Sabrina Kelly
Board Member:  David Kafka
2012-2013
Chair:  Doran Yount
Vice Chair:  David Kafka
Treasurer:  Candy Power
Secretary: Shannon Romero
Board Member:  Dawn Michel Walton
Board Member:  Severine Aragon
Board Member:  Sabrina Kelly
Board Member:  Patricia Celenza
Board Member:  Martha Scott
2011-2012
Chair:  Doran Yount
Vice-Chair:  Jim Menzies
Secretary:  Lisa Macias
Treasurer:  Candy Power
Board Member:  Adrian Vernon
2010-2011
Chair:  Mary Smith
Secretary:  Penny Dial
Treasurer:  Mary Ann Kaye
Board Member:  Deborah Coston
Board Member:  Lola Delgado
Board Member:  Madalon Richardson
Board Member:  Andrea Hartin
Board Member:  Cat Harshbarger
Board Member:  Jacque Fuller
2009-2010
President:  Pam Keck
Board Member:  Cat Harshbarger
Board Member:  Jim Hoban
Board Member:  Mary Ann Kaye
Board Member:  Pat Rarrick
Board Member:  Madalon Richardson
Board Member:  Shannon Romero
Board Member:  Pam Thomas
2008-2009

President:  Pam Keck
Board Member:  Cat Harshbarger
Board Member:  Mary Ann Kaye
Board Member:  Jim Menzies
Board Member:  Madalon Richardson
Board Member:  Shannon Romero
2007-2008
President:  Pam Keck
Vice President:  Julie Davis
Treasurer/Secretary:  Cindy Weller
Membership Coordinator:  Mary Ann Kaye
Sales and Web:  Cat Harshbarger
2006-2007

President:  Marcia Fox
Clinic Coordinator:  Mary Smith
Medical and Adoption Coordinator:  Pam Keck
Sales Coordinator:  Madalon Richardson
Membership Coordinator:  Mary Ann Kaye
Board Member: Karen Young
2005-2006
President:  Marcia Fox
Vice President:  Mary Toy
Secretary/Treasurer:  Kim Martens
Membership/Fundraising: Jody Hessler
Web-Site:  Stella Matthews
Clinic-Coordinator:  Mary Smith
Board Member:  Karen Young
Board Member:  Madalon Richardson
Board Member:  Nina Roark
2004-2005
President:  Marcia Fox
Vice President:  Candy Power
Secretary:  Marilyn Beckstead
Treasurer:  Mary Toy
2003-2004
President:  Lisa Carne
Vice President:  Candy Power
Secretary:  Marilyn Beckstead
Treasurer:  Mary Toy
Board Member/Clinic Coordinator:  Elsie Elder
Board Member:  Marcia Fox
2002-2003
President:  Marcia Fox
Vice President:  Mary Toy
Secretary:  Marilyn Beckstead
Treasurer:  Barbara Edrick
Board Member:  Bianca Barkan
Board Member:  Candy Power
2001-2002
President:  Marcia Fox
Secretary:  Marilyn Beckstead
Treasurer:  Barbara Edrick
Board Member:  Mary Toy
Board Member:  Candy Power
Board Member:  Bianca Barkan
2000-2001
President:  Marcia Fox
Vice President/Secretary:  Marilyn Beckstead
Treasurer:  Barbara Edrick
Board Member:  Bianca Barken
Board Member:  Mary Toy
1999-2000
Co-Chairs:  Jake Roberts, Mary Toy, Deb Costen
Treasurer:  Candy Power/Barbara Edrick
Secretary:  Marilyn Beckstead
Board Member:  Bianca Barken